Cebu City, Philippines – On January 21, 2023, we welcomed the Chinese New Year with a few festivities with the hopes of a more prosperous year ahead. At our grand lobby, a seven-foot golden rabbit was set up to symbolize the coming of the Year of The Rabbit.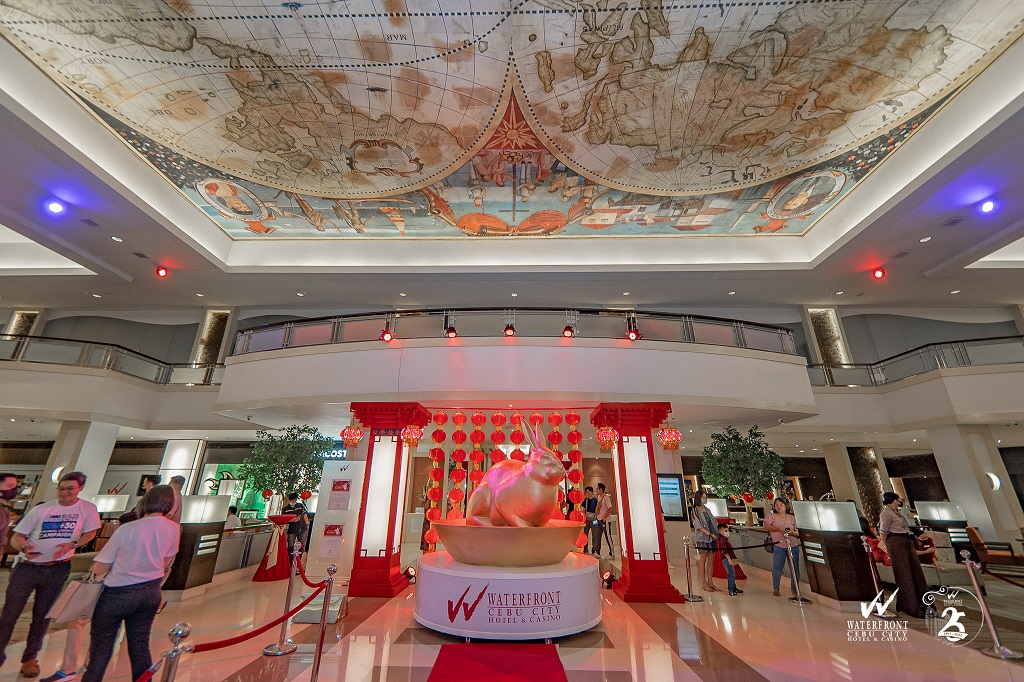 The celebration started off with a dotting ceremony, which was then followed by a lion dance by Hok San Lion Dance Cebu.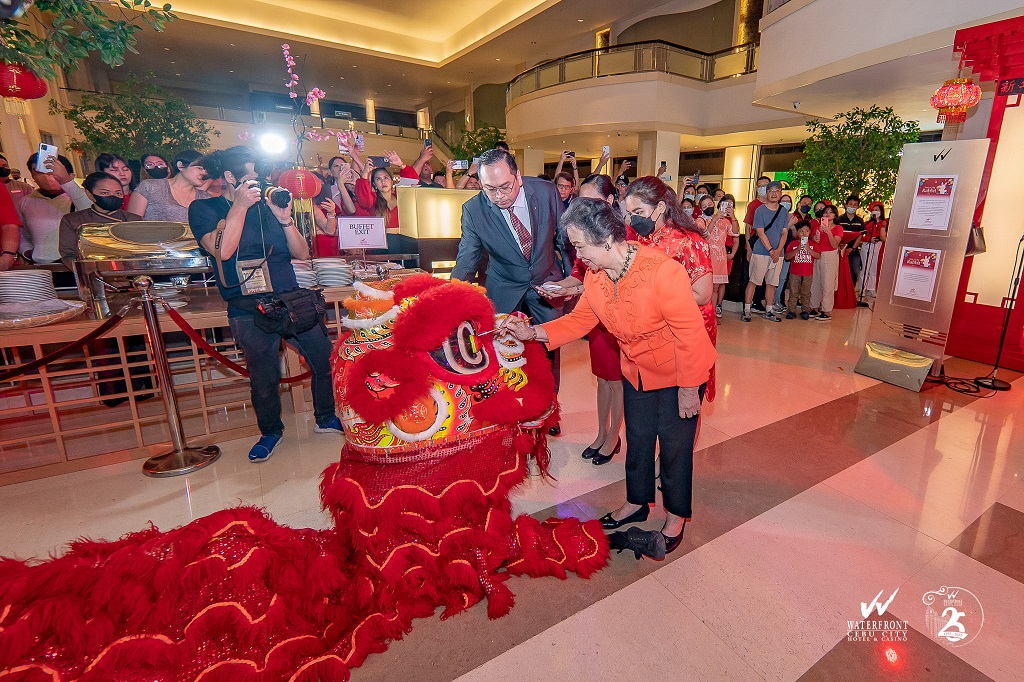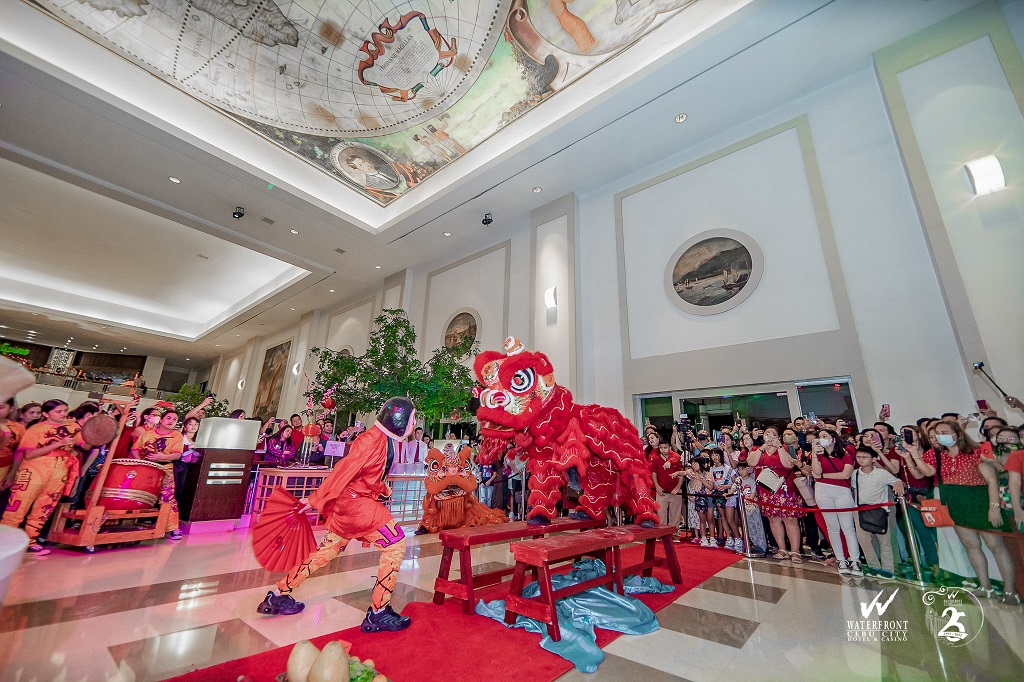 A Yee Sang Ceremony or a "prosperity toss" by Tin Gow commenced led by Waterfront Peers: Mr. Bryan Lasala, OIC for Hotel Operations, Director of Sales, Ms. Christine Luage, and Tin Gow Chef Low Yuen Kong together with our honored guests: Vice Mayor Atty. Raymond Garcia, Ms. Vivina Chiu and Mr. Raymund Hicarte.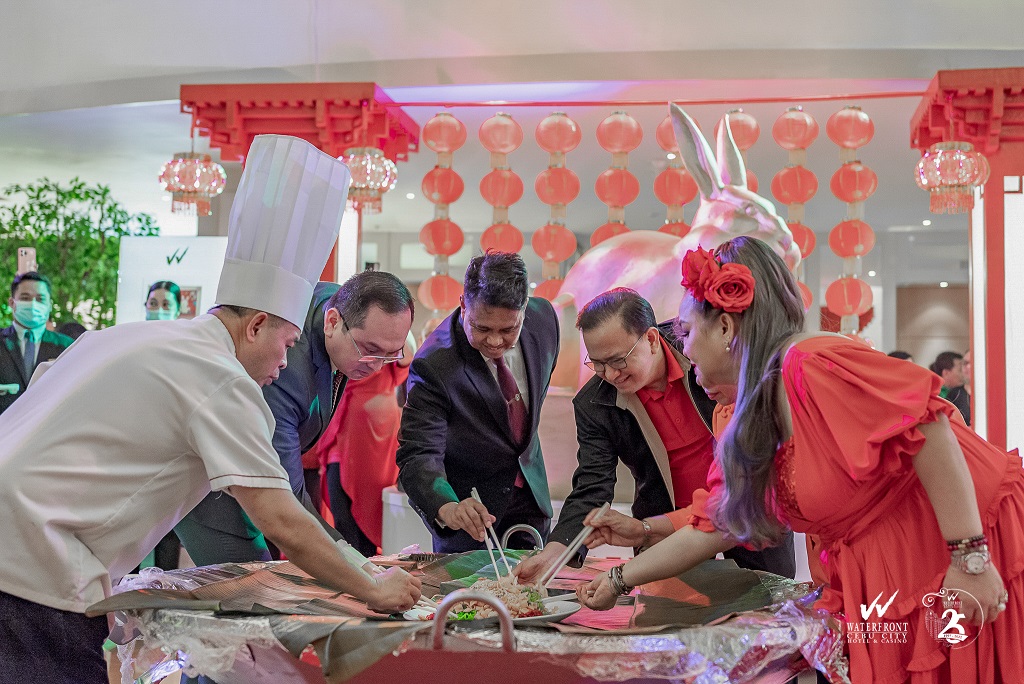 Our property's offices and establishments were then blessed by the lions that went around. After which, guests flocked to the Waterfront driveway to enjoy a dragon dance, which was then followed by a grand pyromusical fireworks display by Dragon Fireworks to cap off the night and ring in the new year!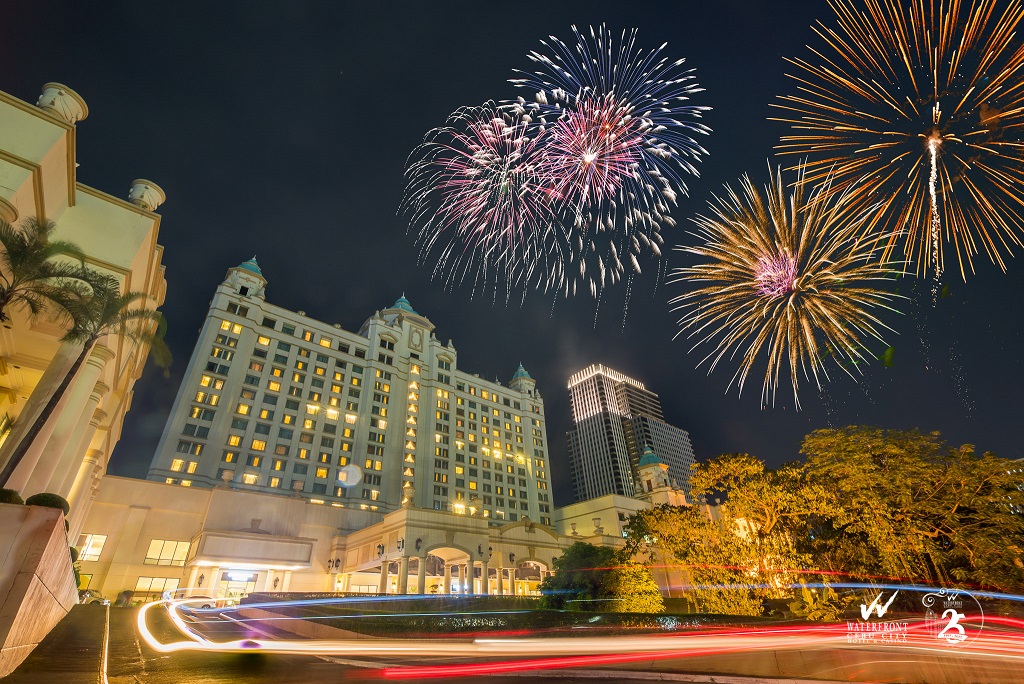 Our warmest gratitude to everyone who joined us in ringing in a prosperous 2023 ahead! We look forward to welcoming you soon!